New Music Report - Week of March 20th
Happy Monday! Kickstart your week ahead by checking out all of the new music that has been released in this roundup of new songs, new albums, and new artists that you need to be listening to.
Last week was a big one for new releases. From new albums by Pitbull, Drake, and Zara Larsson, to new collaborations from Haillee Steinfeld and Machine Gun Kelly, to our expert picks, take a look at this week's New Music Report:
NEW RELEASES
Dua Lipa - "Be The One"
Dua Lipa is everywhere right now. And better yet, she's everything. The English singer/songwriter has had an amazing year -- we were hooked with "Blow Your Mind (Mwah)," continued to fangirl over her collaborations with Sean Paul ("No Lie") and Martin Garrix ("Scared To Be Lonely"), and now we can't get enough of her new single "Be The One."
"Be The One" is the second single from Dua's upcoming self-titled debut studio album, which is due out this year on June 2nd. The airy pop tune includes some cool retro vibes and was written by Lucy Taylor and Digital Farm Animals (who also produced the song).
In September of last year, Dua (who is currently on her first headlining tour) told iHeartRadio of her upcoming record, "There is a lot of juxtaposition going on in the album." And based on what we've heard from her this year, we are SUPER excited to hear the rest. Check out "Be The One" below:
Zara Larsson - So Good
Zara Larsson picked the perfect title for her new album, because it really is So Good. The Swedish singer/songwriter released her sophomore record on Friday, March 17th via Epic Records and TEN Music Group. So Good features 15 new songs, including pop power anthem "Never Forget You" featuring MNEK (which has achieved multi-platinum status in countries all over the world) and collaborations with Ty Dolla $ign ("So Good"), Wizkid ("Sundown"), and Clean Beandit ("Symphony").
There is a song for everything on So Good, from the party tracks like "Sundown," to the more subtle moments like "Only You," to the throwback vibes from songs like "I Would Like," which samples Sasha's 1998 hit "Dat Sexy Body." Also on this album is a song Zara wrote with Ed Sheeran called "Don't Let Me Be Yours," which is definitely one of the highest highs on So Good.
Zara's Rihanna-like vocals + her emotional/uplifting/relatable lyrics + 15 pop anthems = SO GOOD. Literally.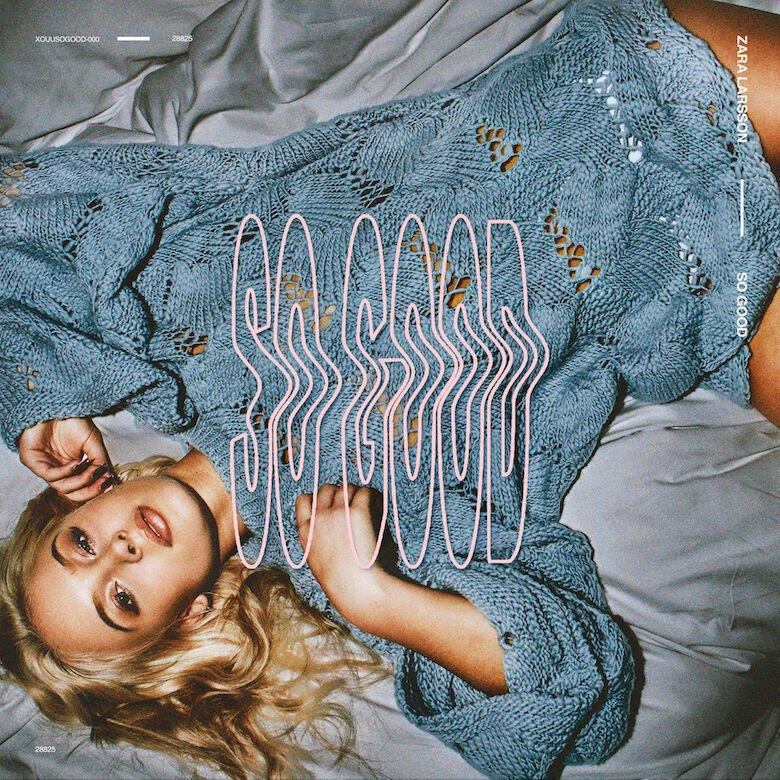 Drake - More Life
Drake's highly anticipated More Life is finally here. Drizzy dropped his playlist on Saturday, March 18th -- nearly six months after he released the compilation's "Fake Love." The track list boasts collaborations with artists like Quavo and Travis Scott ("Portland"), 2 Chainz and Young Thug ("Sacrifices"), PartyNextDoor ("Since Way Back"), and Kanye West ("Glow"), among others.
In an interview, Drake said, "It's just an evolution of the mixtape. It was getting tough to be like, 'I'm dropping a mixtape but it's for sale on iTunes.' It was like, 'Oh, that's your album.' I didn't want people to say this is my next album. Views was my album. This is something that, after Views, I was just inspired. I wanted to keep the music flowing."
Well, we'll always take more flowing music from the 6-God.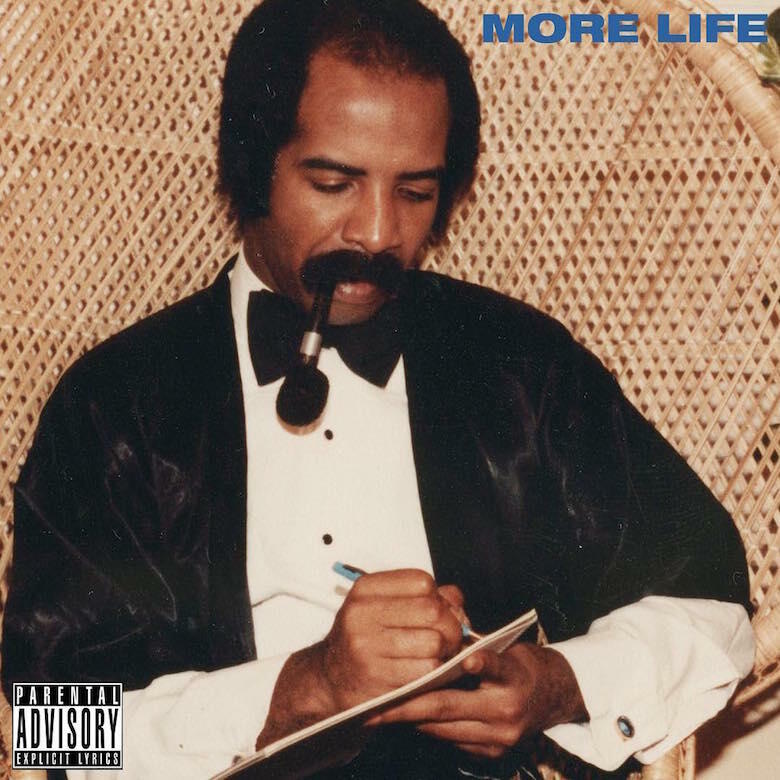 Pitbull - Climate Change
While some chart-toppers feel the need to be politically conscious, you can always count on Pitbull to deliver party anthems, particularly with the release of his 10th LP, Climate Change. But don't let the title fool you. This really is a non-stop party. On the 12-song set, the rapper reps the 305 and is joined by a lengthy list of collaborators, including Kiesza, Jennifer Lopez, Stephen Marley, Zara Larsson, Ty Dolla $ign, Jason Derulo and more.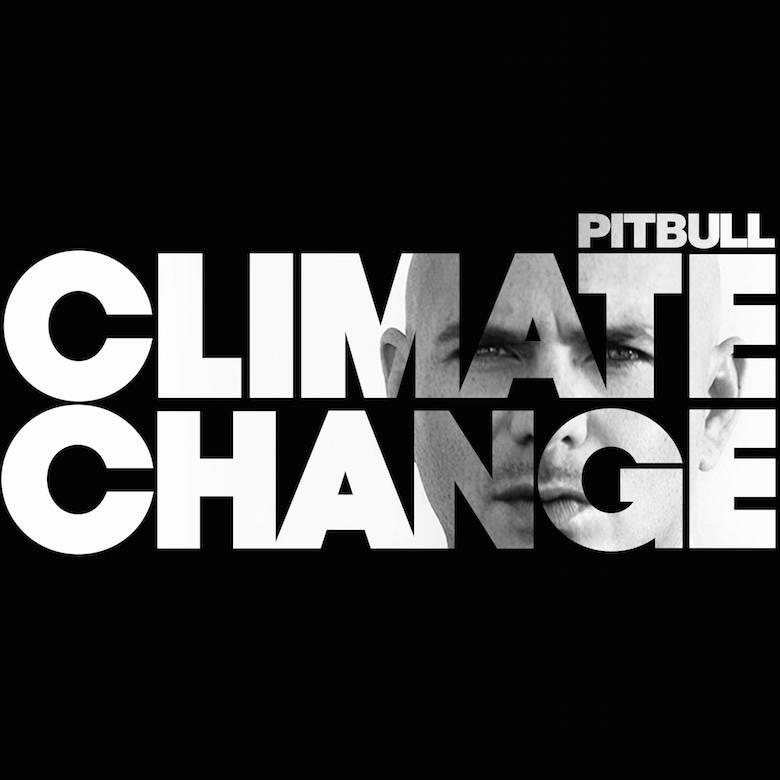 Tinashe - "Flame"
As her sophomore effort, Joyride, still awaits an official release date, Tinashe is moving forward with another single called "Flame" to jumpstart the project. Trading in her urban sensibility, the budding starlet goes full-throttle pop with "Flame," which was released last Thursday and sees production from Stargate and BloodPop. On the three-minute mid-tempo cut, she hits sugary sweet territory as she unleashes a story about a relationship that might be coming to a close soon. "Tell me that you still got the flame for me/ And we can let it burn," she sings during the perky pop hook.
Aaron Carter - "Sooner or Later"
If you need your dose of new trop/pop, then you can look to Aaron Carter's new single "Sooner or Later." Gone is the young child star you once knew from Disney and Nickelodeon ventures and in is a grown adult entertainer. During the three minute-cut, the singer finds his sweet spot by conjuring up a sound that still remains in trend, with lyrics that he wrote all by himself. "Sooner or Later" is featured on his new EP, LØVË, a self-produced and written collection that landed him a major record deal with Sony Music. Let go of preconceived notions and embrace 2017 Carter.
Machine Gun Kelly featuring Hailee Steinfeld - "At My Best"
After his Camila Cabello collaboration, "Bad Things," MGK is back with another mid-tempo starlet-assisted track called "At My Best" featuring Hailee Seinfeld. Produced by Happy Perez (Frank Ocean, Miguel), the song urges listeners to openly embrace mistakes in efforts of becoming stronger and recognizing self-worth. Let MGK's 2017 winning streak continue!
EMERGING ARTIST OF THE WEEK: ZARA LARSSON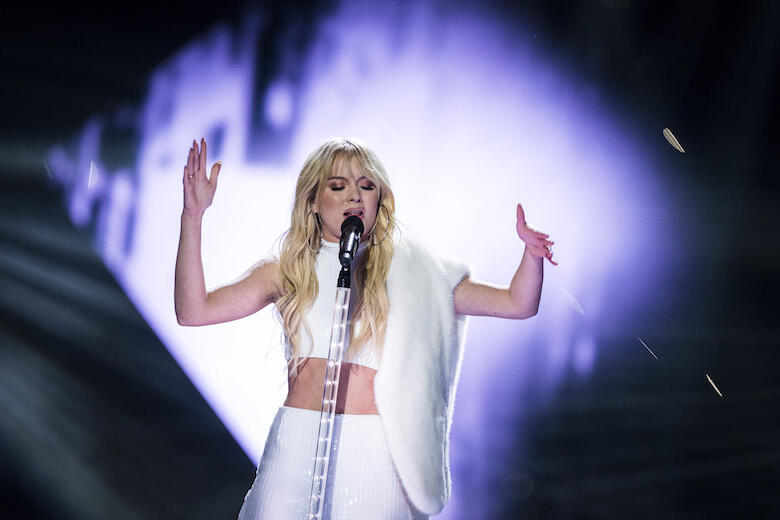 Almost a year ago, Zara Larsson told iHeartRadio, "That's what I want to do, and that's what my goal is, to have a huge career worldwide. I want everyone to listen to my music, and to share my music with them." Well, mission accomplished. It started with her mega hit featuring British singer/songwriter/record producer MNEK "Never Forget You," which hit No. 1 on the US Dance/Electronic Songs chart, No. 5 on the US Mainstream Top 40 chart, and No. 13 on the Billboard Hot 100, and not to mention its multi-platinum status in several countries across the globe. Now, Zara has released her second studio album, and just like the album title says -- it's So Good.
Zara has had an incredible year, and has worked with artists including Ed Sheeran, David Guetta, Tinie Tempah, Ty Dolla $ign, Wizkid, and Clean Bandit. She closed out the UEFA Euro 2016 with Guetta performing their collab "This One's For You," shared the stage with Beyoncé on Queen Bey's European "Formation Tour" leg, performed at the MTV EMAs also winning Best New Act and Best Swedish Act, and has gained some celebrity fans along the way. Next, Zara will be hitting the road with Clean Bandit on tour, which will make its way through a long list of major US cities, and kicks off March 31st.
Zara has come quite a long way from her victory win of Sweden's version of "Got Talent" (Talang), at the young age of 10. Now, at 19 years old, Zara is ready to take on the world.
Keep bathing in that glitter, girl.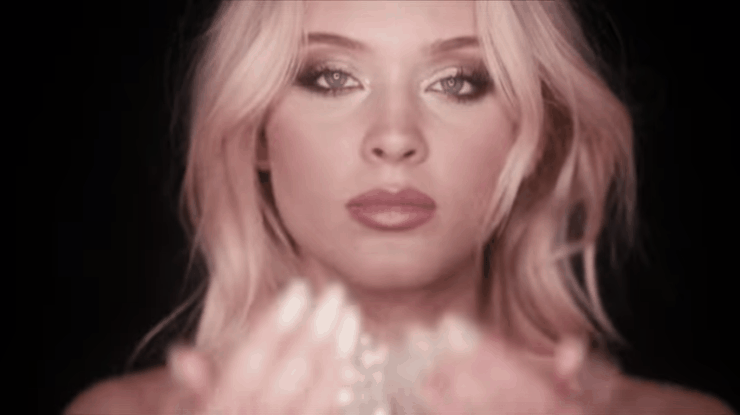 EXPERT PICKS
Nicole's Picks:
Future & Rihanna - "Selfish"
I can NEVER get enough Rihanna. Before Anti came out, I was counting down the days I could listen to some new tunes from Badgalriri. Now it's been over a year since Anti has been out in the world, and since then, I've enjoyed her Drake collab "Too Good," her Calvin Harris collab "This Is What You Came For." But now Rih has teamed up with Future on "Selfish," and I selfishly can't get enough (see what I did there).
"Selfish" is from Future's HNDRXX album, which is the second album he released this year. The rapper has been busy having released HNDRXX and FUTURE only days apart. And while there are plenty of great new songs to listen to off these albums, this little gem caught my attention. Listen to "Selfish" on iHeartRadio HERE.
Also, Lorde's a fan too:
Which brings me to my next pick...
Lorde - "Green Light"
It's been a few years since Lorde released any new music. And up until she released her new single "Green Light," she had been pretty secretive about it -- but having heard the new song, it's understandable why. "Green Light" is different from the Lorde we heard on her 2013 debut Pure Heroine. The new single is much more upbeat, but is still packed with the same honest lyrics that know and love Lorde for.
Lorde recently told me of her new single, "I don't think it's what anyone could have predicted or expected, and I think since I had been gone, pop music had changed a lot, and I was definitely like, 'If I came back and did the same thing, it wouldn't feel fresh at all.' I would be so bored doing that. So 'Green Light' just felt like this very strange, confident thing of, here I am, this is where I'm at right now. Like if you want to come with us, you can come with us. People have come with us, so it's good."
Well, I am SO here for this song.
Ed Sheeran - "Supermarket Flowers"
Ed Sheeran's ÷ (Divide) is, not surprisingly, an amazing album. Every song on the new record taps every emotion -- I laughed, I smiled, I danced, I cried. All the feels came out. But this song stopped me in my tracks. "Supermarket Flowers" is one of the most -- if not THE most -- emotional song on the album, and when I first heard it, I sobbed all the way through it.
Ed explained in an interview that the song was written about his grandmother (who passed away), but from the perspective of his mother (who you might expect the song to be about after hearing the lyrics "You were an angel in the shape of my mom"). He also explained that he almost didn't put it on this album, but his grandfather encouraged him to include it. And I'm so glad he did.
If you haven't heard this album yet, please do yourself a favor and listen to it. And definitely make sure to listen to this song. Just make sure you have some tissues nearby.
Follow Nicole on Twitter: @NicoleMastr0
James' Picks:
Stargate featuring P!nk & Sia - "Waterfall"
Throwing P!nk and Sia on a song together deserves utmost attention. Even though the video isn't quite as enticing as we'd like (without appearances from either chart-topper), the Stargate-produced song, which was co-written by Diplo and Jr. Blender, is a pleasant blend of two pop titans' voices. Sure, it's a bit repetitive, but it is P!nk and Sia singing together, and we're appreciative of just that.
"Waterfalls" is the result of a collaboration with the hit-making Norwegian songwriting duo. Sia linked up with them when they co-wrote Rihanna's "Diamonds" and was the one that recruited P!nk for the upcoming single.
Stargate might not be a household name, but you've surely heard their discography. Among their noteworthy hits are Beyoncé's "Irreplaceable," Rihanna's "Don't Stop The Music," Selena Gomez's "Same Old Love," Fifth Harmony's "Worth It" and Katy Perry's "Firework."
Katy Perry - "Chained To the Rhythm" (Hot Chip Remix)
In their output since 2015, Hot Chip's Alexis Taylor and Joe Goggard give Katy Perry's "Chained to the Rhythm" a slinky facelift. On the almost-six-minute recut, the pop star's politically-charged track hits house music territory, courtesy of the London band. They speed up the BPM and chop up her vocals, inevitably concocting the perfect addition to a Saturday night dance floor playlist.
Follow James on Twitter: @newyorkinstinct