Is Jennifer Lopez Engaged? She Addressed The Wedding Rumors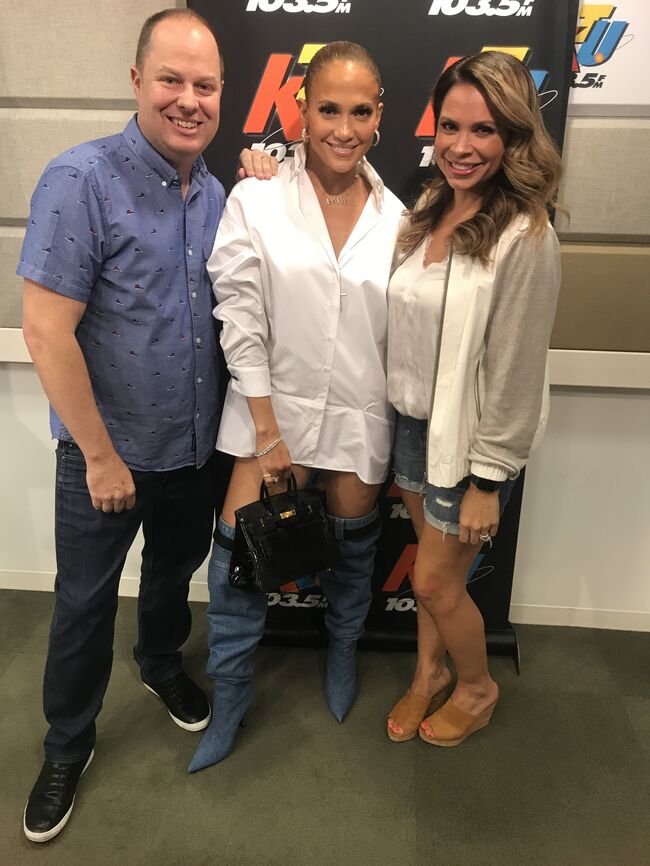 Jennifer Lopez stopped by the KTU studios to hang with Cubby and Carolina in the Morning today to talk her song Dinero, the current status on her relationship with ARod PLUS the gift she is about to give to Cardi B and Offset after giving birth to their daughter Kulture.
When it comes to relationships we've seen JLo through it all. But as a huge fan of JLo's Carolina admits to the singer just how perfect she thinks JRod is.
I think you guys (Jlo and Arod) both exude happiness....
I think we're both in a good place in our lives. And I think maybe if we would have met in our twenties, maybe not so much.... we were both... we're too crazy. But now at this point in our lives where we both have kids, we both have accomplished certain things in our careers and we're kinda in that second act of our lives, we really compliment each other. It's like where I need help, he's really strong and where he needs help I'm really strong. When two people kind of just fit together really well. He and I are like that.
Are you engaged?
I'm not engaged. I'm not engaged. No, no.
You got married secretly in Vegas?
NO!
How are the kids getting along?
Amazing, honestly it couldn't be better. The four of them are amazingly special kids, I mean of course I'm going to say that cause i'm there mom, but they are and they're sweet and they're loving and they deal with us and our lifestyle in such a great way. And they love each other, they get along so good. We couldn't have asked for more... that stuff can be tricky sometimes and I think a lot of people understand that, and I've had other relationships where it's been tricky but with these four it really works nicely.
Did you send Cardi a baby present?
No but I'm hoping to see her very soon so I do have something for her. I want to see her reaction, yea.
You can hear JLo's song Dinero ft. DJ Khaled and Cardi B on KTU all the time! Now watch a preview to JLo's interview with Cubby and Carolina below or listen Wednesday, August 1st at 7:20am for the on-air interview!
Watch the full interview with Jennifer Lopez below!

Carolina In The Morning
Tune in every weekday from 6am-10am for Carolina In The Morning!
Read more