City Parks Foundation has announced its 2018 SummerStage festival lineup featuring over 100 concerts and dance performances in 18 parks across the 5 boroughs this May through October. Visit CityParksFoundation.org for the complete schedule.
About SummerStage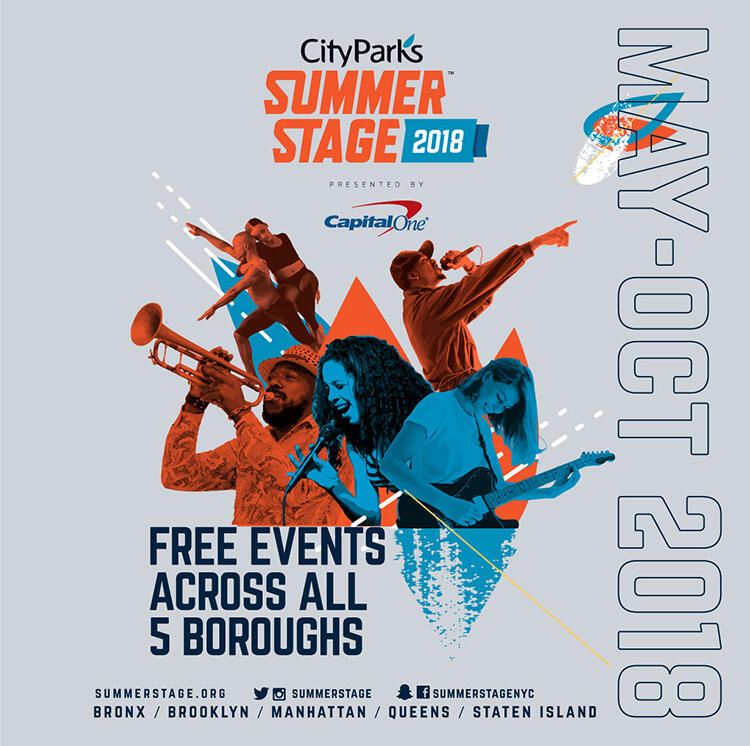 City Parks Foundation's SummerStage is New York City's largest free outdoor performing arts festival, bringing free performances to neighborhood parks across the five boroughs.
With performances ranging from indie, Afrobeat, rocksteady, and soul to contemporary dance, comedy, and R&B, SummerStage brings celebrated performers from around the globe to your local neighborhood. Since its inception in 1986, more than six million people from New York City and around the world have enjoyed SummerStage.