Are Janet Jackson And Bruno Mars Planning A Collaboration?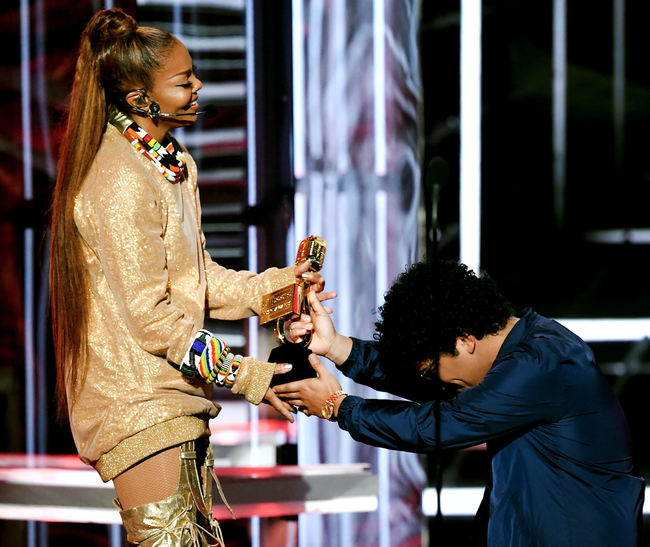 Janet Jackson stopped by our studio to hang with Cubby and Carolina to chat about her new single and a possibly Bruno Mars collaboration?
Her new song Made For Now with Daddy Yankee is a hit. The queen of pop only had positive things to say about working with the singer/songwriter. Daddy Yankee is the perfect collaborator to balance with Jackson's powerful voice. Another powerhouse that could do it? Bruno Mars. After watching Bruno Mars present Janet Jackson with the Icon Award at the Billboard Music Awards this year, rumors started swirling of these two working together. When asked about a future collaboration with Bruno she definitely doesn't deny that something is in the works..... After Carolina asked if a Bruno collab has already happened or is in the works Jackson laughed and replied, "You know he and I have talked about it for awhile." She continues, "Yes but we'll see, we'll see... we're still talking about it."
Well we would love to see a collaboration from these two crazy vocalists. Combined they will be a music force that can not be messed with! Plus how amazing would a performance on a stage from these two be right? One can only hope.

Cubby And Carolina In The Morning
Tune in every weekday from 6am-10am for The Cubby And Carolina In The Morning! Home of 'Carolina's Update' With Carolina Bermudez', Feel Good News and 'Battle of the Sexes'!
Read more