Jackson Wang Explains What Goes On In His DMs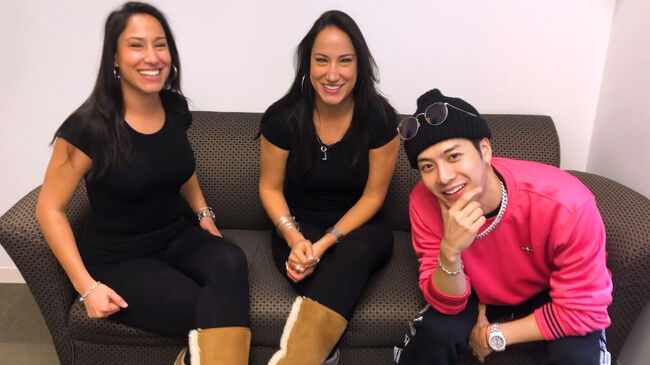 Jackson Wang, Hong Kong rapper, singer and dancer based in South Korea, stopped by the KTU studios in New York. This is the Wang's fourth time in New York but there isn't much he does besides "record, having recording sessions, doing radios," but Wang also explains he loves "eating lobster rolls." When he's not in the recording studio or at his hotel, you can catch him eating in Chinatown.
After getting a few club recommendations from Lulu y Lala, Wang explains what his fans say to him in his Instagram DMs. His 12.8 million followers on Instagram are not DMing him what you think they would be. "I never have any sexy dm's", explains Wang. He continues saying he'll get messages like "'Jackson you have to take care of yourself, you gotta sleep early, don't work so hard.'" How sweet his fans care about his health so much that they don't spend their DM time with sexy photos or anything like that.
You can watch Jackson Wang's full interview with Lulu y Lala below and be sure to get your calendar marked for March 8th when his song Faded comes out. The single will tell the tale of going from nothing where no one cared about you to something that everyone cares about. Wang reassures us though that the song is not about anyone specifically, but a lot of people can relate.

Lulu Y Lala
You can hear Lulu y Lala weeknights 7pm - midnight on 103.5 KTU The Beat Of New York
Read more