NYC Restaurants Are Charging People To Use The Bathroom With New App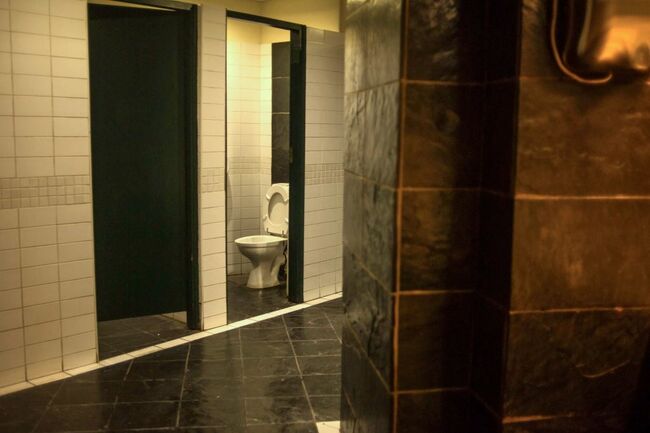 Restaurant Bathroom / Getty Images
With commercial rental spaces being so expensive - especially in NYC (RIP Toys R Us & others), it's not a surprise that restaurants are getting creative with new ways to bring in the dough. Many are reportedly using different apps to offer several pay-for services to curb the costs of the rising rent, food, and minimum wage.
For example, there's an app that allows restaurants to charge customers to use their bathrooms! For .99 cents to $5, Luluapp directs users to the closest bathroom and generates a digital bathroom pass that allows them to use the restaurant's bathroom. Restaurants are then able to keep 65% of the profit.
Bagbnb allows restaurants to rent out space for travelers to store their luggage for $6 per bag. Some restaurants are pulling in up to $2000 per month! Plus, while they're there - why not grab a bite. Customers likely order food or a drink.
KettleSpace is targeted to entrepreneurs and freelancers and it allows club owners and restaurants to rent out workspace for $25 for 10 hours or $99 per month, which is cheaper than what the competition offers.
Part of me thinks it's amazing that technology is able to help struggling local businesses stay afloat. The other part finds it sad that it's so hard for brick and mortars to stay in business.

Wendy Wild
Listen to Wendy Wild weekdays on The Beat Of New York, weekdays from 10am - 3pm
Read more