Car Free NYC Is Coming Ahead Of Earth Day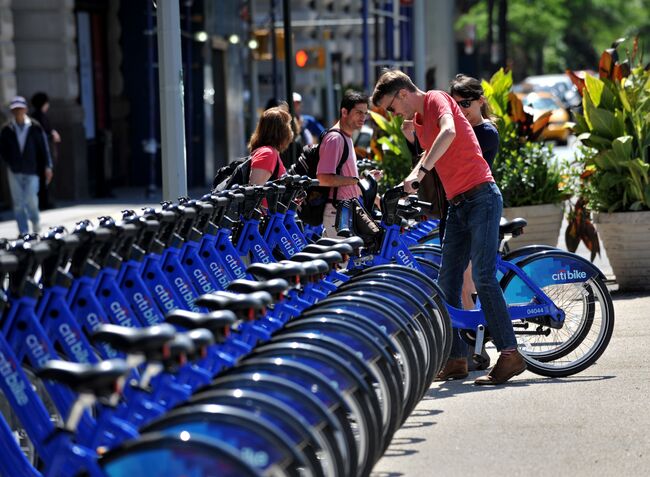 Car Free Day NYC / Getty Images
Earth Day is coming -- and so is 'Car Free Day' which is in its third year. According to AMNY:
Car Free Day aims to deliver the streets back to pedestrians while promoting sustainability and eco-friendly modes of transportation such as cycling and mass transit.
Car Free Day in NYC will take place on Saturday, April 21st, where 30 blocks of Broadway will be shut down to vehicular traffic.
One available perk is that Citi Bike, in partnership with Mastercard, will be offering free day passes for riders... this is a perfect opportunity to try it if you never have.
There will also be Earth Day-inspired activities along the route for pedestrians to enjoy.
AMNY continues:
New York City is not alone in its efforts to reduce carbon emissions while encouraging discourse about sustainability. Car Free Day has become an institution throughout Bogota, Colombia, and Paris banned cars in parts of the city on the first Sunday of every month in 2016.
Some of the activities along the way sound like a lot of fun, such as salsa lessons, hula hooping and double dutch! I'm hearing there will also be other fitness and yoga classes available! Check the AMNY article (linked above) for the full list of activities and schedule.
I hope this event continues for many years to come -- it teaches an invaluable lesson on how to treat our planet.

Wendy Wild
Listen to Wendy Wild weekdays on The Beat Of New York, weekdays from 10am - 3pm
Read more