Halsey Borrowed Feathers From Lady Gaga For Victoria Secret Fashion Show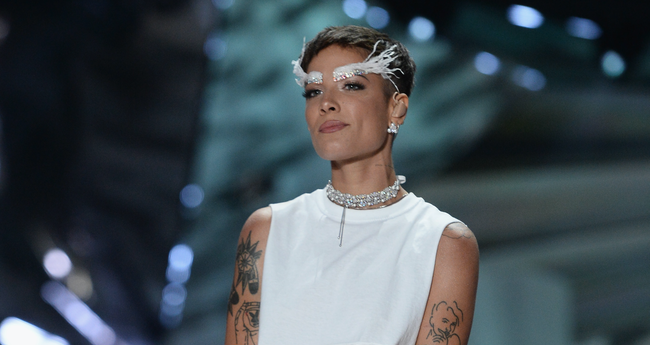 Halsey stopped by the KTU studios after a night she will never forget.... performing at the Victoria Secret Fashion Show.
Well catching u with Halsey now I've learned so much about her music journey. The truth is Halsey's hit new song "Without Me" was something she wanted to release, despite thinking she was going to take a break after touring. After writing the song, Halsey just knew she had to release it, and for her, the song's meaning has changed over the time of her writing, releasing and performing it. "It started out one thing, and it's transformed to something else," says Halsey about the hit single. The music video was "invasive, authentic," and then she performed it at the EMAs, and now she performs at the Victoria Secret Fashion Show.
"I forgot how short I am," says Halsey laughing about last night's iconic fashion show. Standing next to Bella Hadid, the singer realized she's not as tall as she feels. Halsey even revealed to us that they closed her segment of the show with the fantasy bra. The $1 million dollar bra was worn by Elsa Hosk this year, is said to be the most prestiges honor for Victoria Secret angels. Halsey is the honored singer who gets to serenade it down the runway, especially in an incredible outfit herself.
Prepare yourself because Halsey wore feathers on her eyebrows as seen in the photo above. The singer says she borrowed them from Lady Gaga's makeup artist, because who else would have feathers like that? But that wasn't Halsey's favorite look of the night. The pop star insists that Kelsea Ballerini had the must-see look because of her "amazing legs."
The show, which took place Thursday November 8th in New York City, will air on Dec 2nd (my birthday ;)) on ABC.

Wendy Wild
Listen to Wendy Wild weekdays on The Beat Of New York, weekdays from 10am - 3pm
Read more