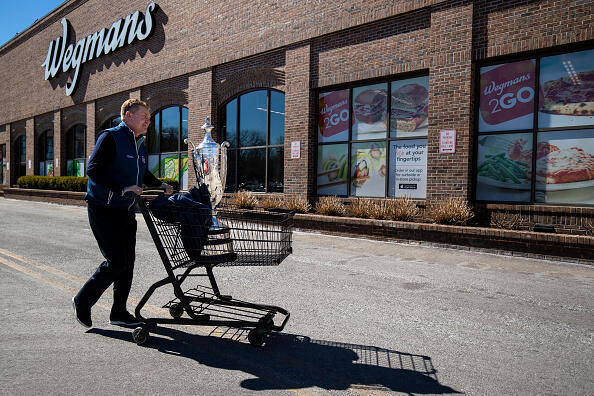 (Photo by Brett Carlsen/Getty Images)
I've known for years that Wegmans is the supermarket of supermarkets. I have a friend who lives up in Rochester, and she raves about it. I had to look up why it has such a fan-base and according to The Washington Post:
It can compete with Whole Foods, because its produce is some of the freshest in the business; it can compete with Trader Joes, because its prices are some of the most reasonable; and it can compete with Wal-Mart, because its stores are, well, massive.
I've also heard that the employees are super-friendly, paid higher than scale and the company regularly makes 'the best place to work' list. I may have hop on the F train (maybe just not opening weekend, lol!)
Wegmans' brand new store in the Brooklyn Navy Yard, is set to open THIS Sunday. 
The new location is a 74,000 square-foot store on Flushing Avenue in the Admirals Row development, and it opens at 7 a.m.